Activz Nutrition has been powering healthy living for decades. Using responsibly sourced, natural fruits and vegetables, Activz has formulated a superior suite of vitamins, supplements, powders, and protein shakes that balance, energize, and support active and healthy lifestyle.
As Consulting Senior Art Director for Activz Nutrition, I was tasked with overhauling the  Activz brand and full suite of products. Looking to modernize the look and feel of their brand and target a more affluent audience, I designed a high-end packaging system of that communicated the fresh, natural ingredients and superior quality of the products. Implementing new color palettes, logos, typography, iconography, and imagery I elevated the brands appeal and drove new consumer adoption and engagement.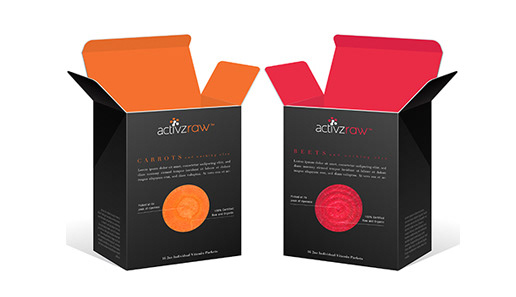 Activz Packaging Exploratory
Looking for a gateway to the Whole Foods empire, Activz wanted to investigate packaging ideas that would differentiate themselves from competitors on super market shelves.

Working with the Activz Product and Marketing team, I prototyped a few directions we could take the new website design. Showcasing fresh and natural fruits as the driving visual reinforced the products core ingredients and differentiated it from other products using lesser quality synthetic ingredients.