Crunchbase is the leading destination for millions of users to discover industry trends, investments, and news about global companies—from startups to the Fortune 1000. Focused on a unique and scalable approach to data collection leveraging a strong community of contributors, the largest venture partner network, and in-house data teams armed with powerful machine learning.
My Role
: Senior 
UX designer, UI design, research, copywriting
My Tools
:
Adobe Suite, Sketch, InVision
The Deliverables
:
Wireframes
, 
Prototypes
, 
Re-designed Website
As Senior UX Design consultant for this new enterprise level business model - I reimagined the design and user-experience journey from one product to the another. Seeking to differentiate their Basic users from their Enterprise and Pro users, Crunchbase engaged me to investigate drive and engagement across their product line and ultimately lead to better conversion. I crafted the design, typography, navigation and user-experience resulting in a clean, intelligent thoughtful new user-interface.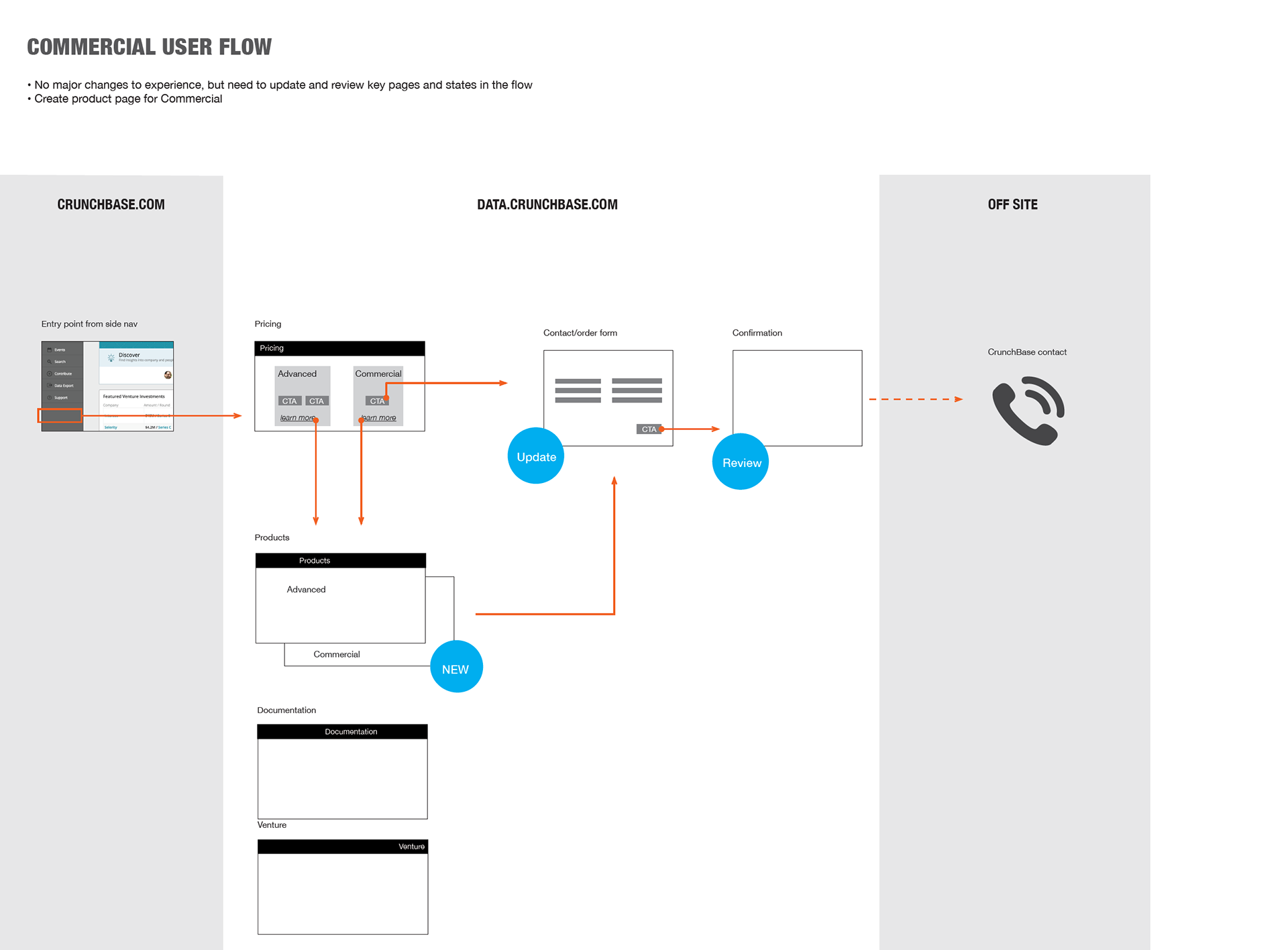 Building the User Flows and Information Architecture
Working with a UX designer we identified different user groups and relevant motivating factors, then mapped out the potential user flows and information architecture for those and other scenarios, pathways, and user journeys.
The final design stayed true to the Crunchbase brand but added slight variations to typography and color palette. I introduced a cleaner user interface free from clutter and distractions which allowed enterprise users the ability to find and drill into relevant content quickly. And I created powerful, action-oriented headlines and soundbites that would drive better engagement and conversion.